---
---
I have spent my entire career helping entrepreneurs, businesses & startups solve problems and fix customer/revenue flow!
---
---
Accelerate your revenue and increase your client flow today
---
---
---
---
WHAT DO YOU WANT TO IMPROVE TODAY?
---
---
---
---
Chris has spent his entire career helping businesses, startups and executives solve problems and fix business. His unique approach to business strategy consulting has significantly increased the bottom lines of over 1000 clients worldwide.
---
He has been blessed to have had the opportunity to deliver custom solutions for corporations such as Atlanta Tech Park, RapPlug, Nascar, Dthera Sciences, Music Labels, Chuck Smith Training Systems, Atlanta Falcons, CAA, Fidelity, Merrill Lynch Wealth Management, Trinity Sports Firm, Reminx, Lyft, Furkids, Social House Leader, Nitelines Government Staffing and Solutions, Air Force, US Army, Costco
AREAS OF EXPERTISE:
Problem Solving Based On The Consumer Feedback and Actions.
Facebook lead generation expert and instructor.
Software & Product Solutions.
Marketing Funnel Automations and Monetization.
Revenue Leak Mechanic.
Technology Strategy, Planning and Direction.
Business Process Automation.
Infrastructure Design and Implementation.
Technology Integration.
---
Every business owner deserves the right to have the ability to obtain new customers, by learning how to monetize all areas of their business. Never miss another overlooked opportunity again..
---
I identify challenges and deploy innovative solutions in areas such as,finance, paid advertising, culture, and offline or online systems.
---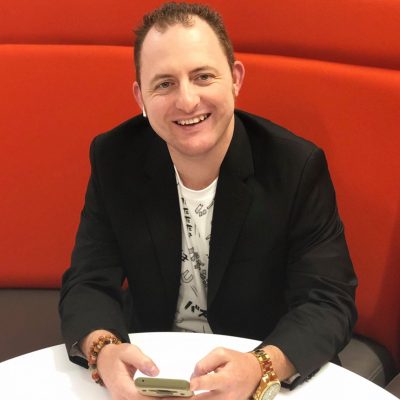 ---
Rapid planning method to focus on the results
Focus on your target and achieve your goals faster
Successful personal manager to help you finding your gaps
Captivating coaching system
Comprehensive package of tools that you can use every day
Learn more about how I can help YOU
---
---
Create a vision for your life
All parts of the body need exercise for optimal health, and the eyes are no different
---
Create an efficient time management system
The process of planning and exercising conscious control over the amount of time spent on specific activities
---
Identify your values, strengths and goals
Your values are the things that you believe are important in the way you live and work
---
Establish work/life balance
Work–life balance is a concept including proper prioritizing between "work"  and "lifestyle"
---
Move past your blind spots
Aa tendency to ignore something especially because it is difficult or unpleasant
---
Thrive in times of transition
Few of us manage to get through this life without making a major transition
---
---